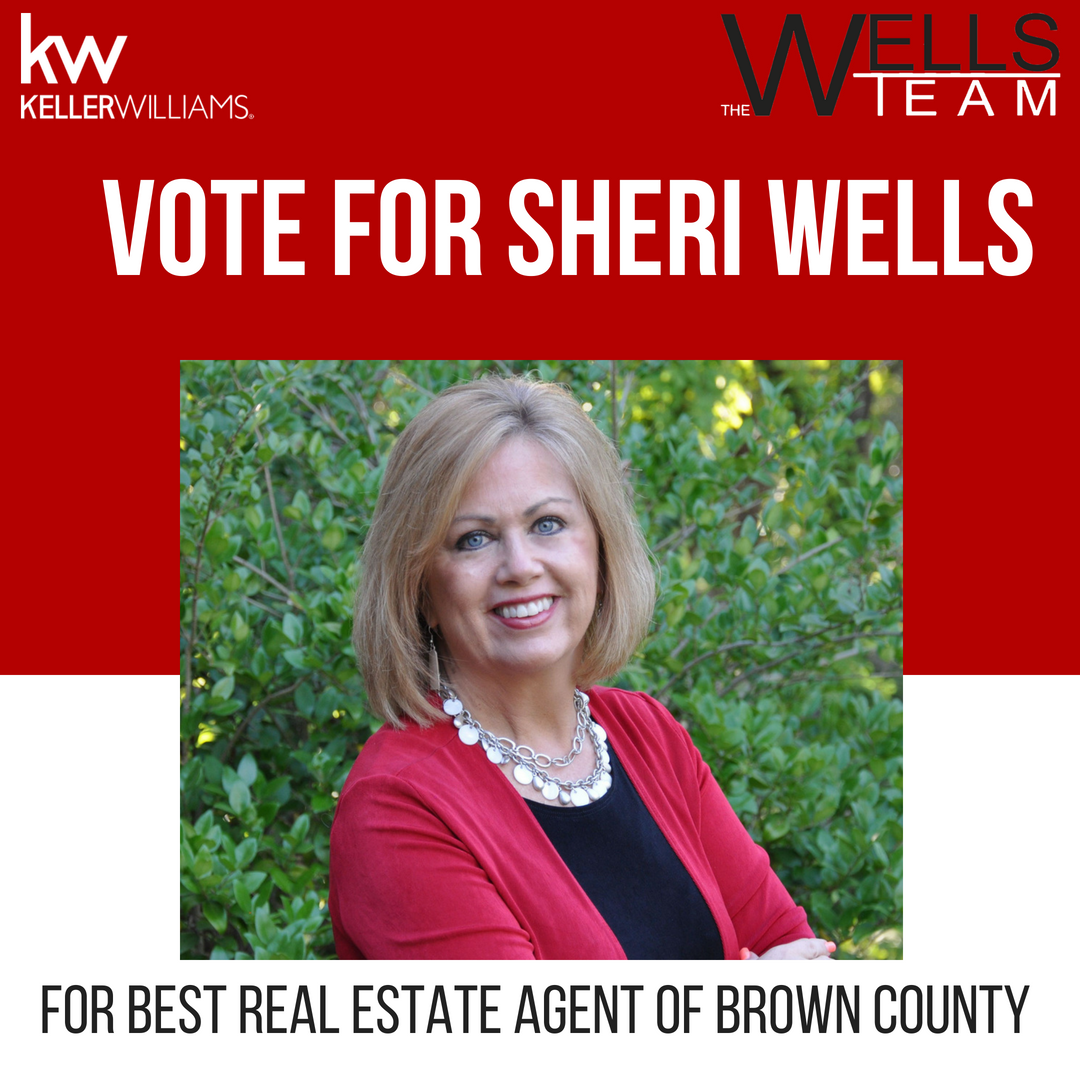 The Brownwood Bulletin is once again hosting the Best of Brown County Awards! This is an opportunity for the Brownwood community to vote for their favorite local businesses and services! For the second year running, Sheri has been nominated for the award of Best Real Estate Agent! We would love for you to vote for Sheri, but in case you're wondering why to she deserves your vote, here is a very brief summary of Sheri's experience in real estate.
Sheri has over 18 years of experience of doing what she loves as a real estate agent. Just over a year ago, Sheri and her husband, Brad, decided to start a new adventure by joining Keller Williams Realty! What began as a two-person team operating out of their own home, has quickly grown! After the bringing of Keller Williams to Brownwood, the local KW family has grown by 10 agents! Sheri now leads her own team of 6 (4 agents, 2 assistants) from the local office on 807 Center Avenue in Brownwood! Sheri is SO grateful for the support she has received from her community and is honored by her renomination for Best Real Estate Agent of Brown County. If you would also like to support Sheri or just tell her 'thanks', you can vote for her up until May 26th on the Brownwood Bulletin Website!
Also exciting, is the nomination of Keller Williams Realty for Best Real Estate Company in Brown County. You can vote for our company as well as for Sheri using the link included below.
Many Thanks!
-The Wells Team
Copy this URL into your browser to vote: http://brownwoodtx.secondstreetapp.com/Best-of-Brown-County-Voting-Round/gallery?group=286646